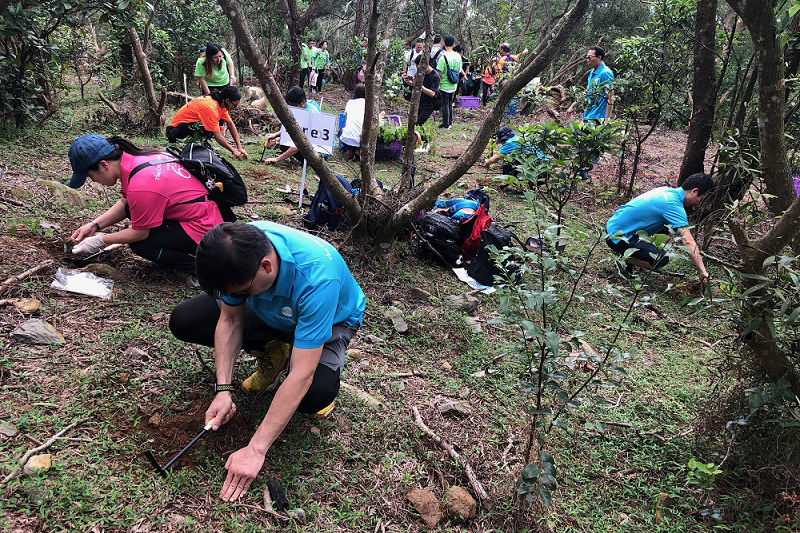 Konica Minolta is committed to promoting environmental protection. To promote World Environment Day, Konica Minolta sponsored "Tree Partner Eco-Adventure Programme" Planting Day organized by World Green Organization on 25th May 2019. The volunteer team and their families' members participated in tree planting activity in countryside with the aim to plant local varieties of saplings and refresh the air in the community.
This event is fully supported by the Agriculture, Fisheries and Conservation Department (AFCD). With the guidance of AFCD, our volunteer team planted over 40 native tree seedlings in Sai Kung West Country Park (Wan Tsai Extension), putting efforts in green further.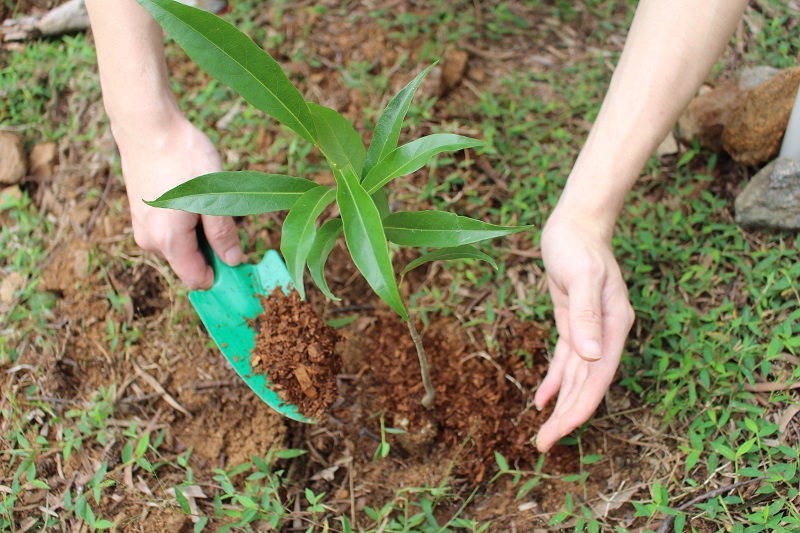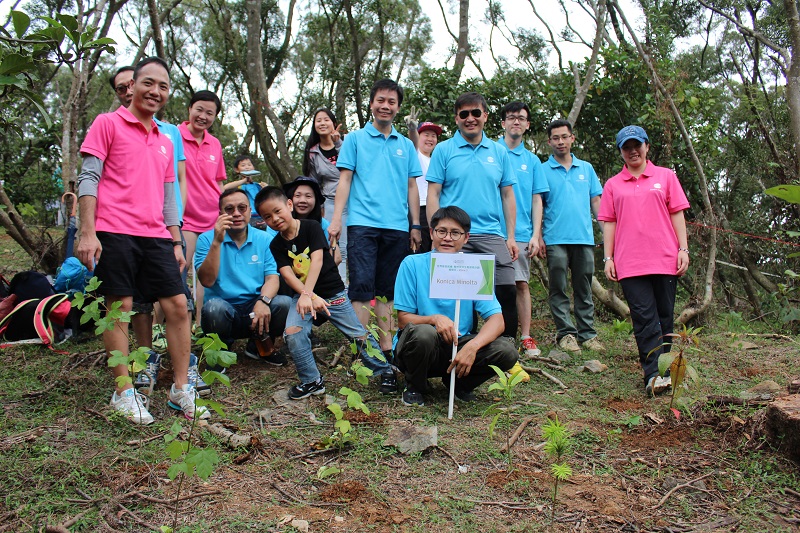 After becoming mature trees, they would absorb as much as 800 kilograms of carbon dioxide per year. In order to enhance the ecological values of this plantation, 12 native tree seedlings were planted, including one of the uncommon plants called Fortune Keteleeria (Keteleeria fortune).
Konica Minolta respects and treasures nature environment, and support sustainable development. We will continue to organize and support more environment-related educational activities which can encourage staff and young people to enjoy countryside with the aim of conserving our natural scenery for next generations.