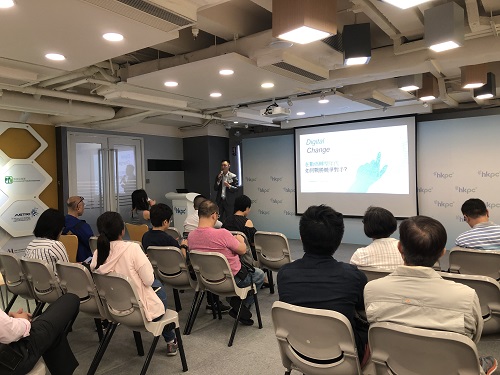 Konica Minolta successfully co-organized a conference with Hong Kong Productivity Council (HKPC) to discuss how innovative application of technologies helped the companies to excel in their business. Thanks for the support from the speakers and participants.
With the demand of application of technologies, speakers coming from 3 different industries shared the skill and trend of workflow digitalization and the adaption of these technologies into their business in the conference.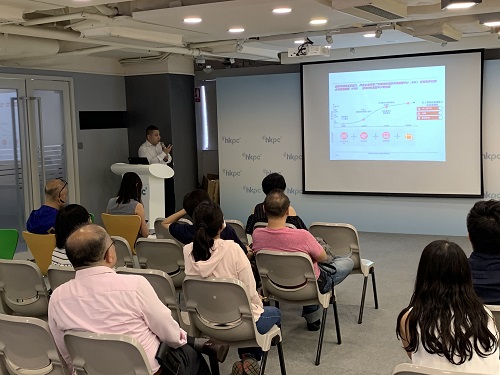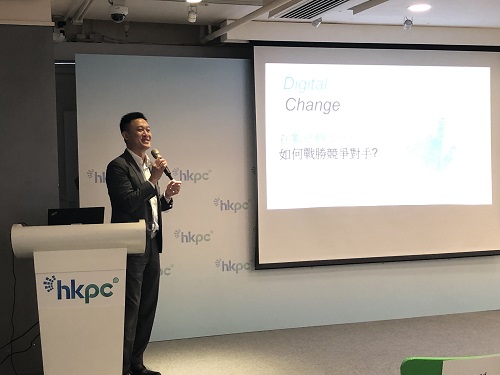 Mr. Ryan Lee, our Head of Digital Business Automation (DBA) shared that how SMEs benefited from the adoption of workflow automation – cost reduction and data analysis to enhance the competitiveness.
In addition, Ms. Emy Chan, Product Marketing Manager from Microsoft Hong Kong, analyzed the latest trend of cybersecurity, while Mr. Kenny Hu, Manager – Risk Assurance from PwC, interpreted the integration between RPA (Robotic Process Automation) and AI (Artificial Intelligence).