Established by Konica Minolta Business Solutions (HK) Ltd in 2014, iTransform Station was conferred the 2020 Hong Kong Emerging Service Brand Award by the Hong Kong Brand Development Council (HKBDC) and the Chinese Manufacturers' Association of Hong Kong (CMA) for its innovative operating model and outstanding document management solutions.
iTransform Station is the first and only one-stop business process outsourcing (BPO) service centre run by a multinational company in Hong Kong in the form of a social enterprise. Located in Chai Wan, it offers a wide array of comprehensive, fast and flexible digitisation and automation services including document scanning; image and data conversion, capturing and indexing; microfilm scanning; print and mail jobs as well as document storage and disposal. Its customers cover government bureaux and departments, property and investment management companies, banks, insurance companies, healthcare and pharmaceutical companies, educational institutes, etc.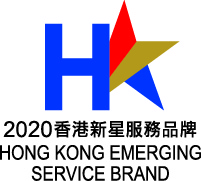 The Station operates in a "combined mode of business and social enterprise". While endeavouring to make profit to sustain its business operations, it serves as a social enterprise to provide employment opportunities for hidden youth, offering them equal remuneration and helping them transform and integrate into the society.
"Our deepest thanks to HKBDC and CMA and the distinguished judges for granting the Award to iTransform Station, which is a huge encouragement to all of us at Konica Minolta. We will strive to contribute to the society by helping companies go green and hidden youth transform as iTransform Station's logo implies," said Robert Ip, Managing Director of Konica Minolta Business Solutions (HK) Ltd.